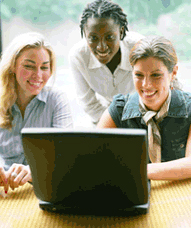 "Career Booth was established to make career and work assistance available to all."
Our team is made up of people who have training and experience in helping others to reach their potential.
We come from a variety of backgrounds - but we share common values: compassion for others, concern for our communities and respect for individual differences.
Our extensive experience includes assisting individuals for all levels, all sectors, and all types of work. 
Whether you're studying, looking for a change of work, or unemployed, our friendly and committed team is ready to help!