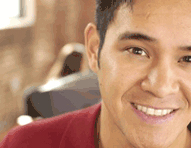 "I got the job! Thanks for preparing me so beautifully – I could not have done it without you!"
No Charge! Consultation – Tell us by email* about your work status or situation.  We'll tell you what we can do for you.
Resume Rating: No Charge! Send us your current resume and we'll review it and get back to you with our comments.
Resume Improvements, Targeted Resumes, Cover Letters, Application Forms
Rates vary according to the time and complexity involved. Simply get in touch with us by email and we will get back to you with how we can proceed and an estimate of time and any costs. (As mentioned above, there is no charge for this consultation)
You will always have the opportunity to accept or deny any charges before the work is done.
We guarantee that you will not find anywhere a similar service with lower rates!
Free in-person consultation available in certain locations